Announcements
Announcements:
We are meeting in person for Worship at 10am on Sunday mornings. We look forward to seeing you all! If you are unable to attend the audio of the sermon will be posted to the website ASAP following service.
Sunday school for all ages will resume meeting on Sunday, October 4, 2020 at 9:00 a.m. We are excited to be able to meet again and hope that you will join us. If you have any questions please contact the office at: jean@dundalkpres.org.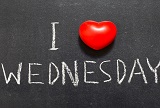 Discovery Kids Club and Adult Bible study will meet every Wednesday at 6:30p.m.
Transit Recharge will meet every other Wednesday at 6:30p.m. in the Pavlosky home.
Interested in becoming a member of DPC or just finding out more about us? Contact the church office for information about New Member classes. Email: jean@dundalkpres.org or call 410-284-3250.
Celebrate Holy Communion with us on Sunday, November 1, 2020 during our 10:00 a.m. Worship Service. We will meet as usual for Worship and move to the Fellowship Hall to continue worship through the sharing of a meal and Holy Communion. We will follow all CDC guidelines for meal/fellowship time. Please plan to join us.
What is the proper understanding of the term Elder? Read more here in "The Master's Plan for the Church", by John MacArthur. https://files.stablerack.com/WebFiles/80651/TheMastersPlanfortheChurch.pdf
The Holy Bible: Online Bible